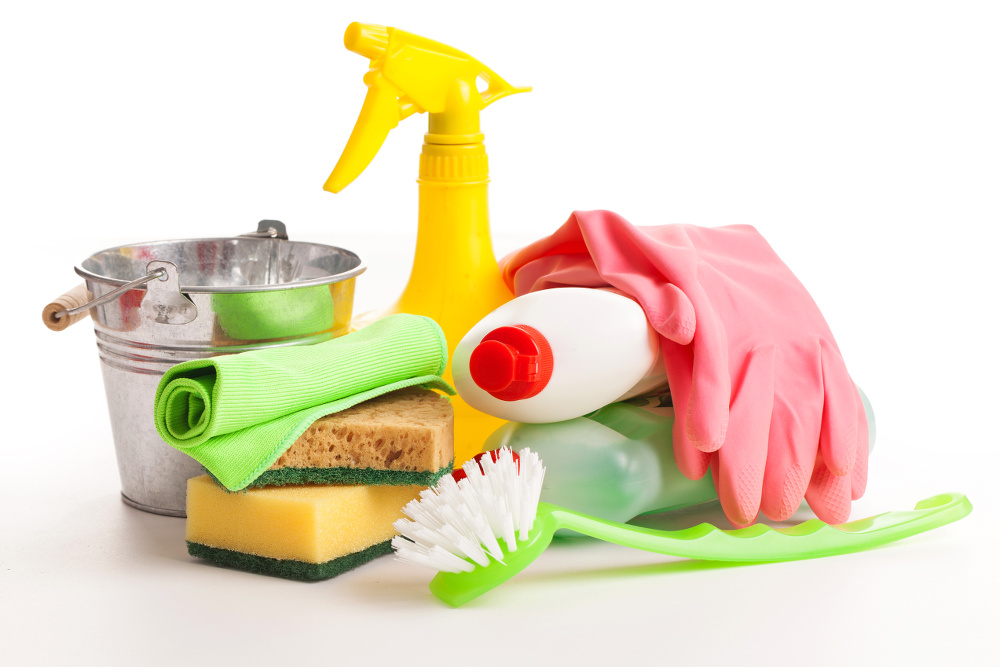 Tags: Glendale Maid Service, Phoenix Cleaning Service, Glendale Clean Services
How to Dispose of Household Cleaning Materials
By Cathy Sandberg
Of course, the best way to dispose of a cleaning product is to use it up, but we are often faced with old or unneeded items.
Water-soluble products are easy to deal with, for they are formulated to be treated in public sewage treatment systems or home septic tanks.  As such, you can pour these items down the drain with little concern.  Just make sure they don't recommend special treatment, use plenty of water to dilute the product and don't dispose of multiple products at the same time.  Combinations of different products can cause dangerous fumes.
Solid cleaning products, such as soap bars, rinse agents, soap pads and towelettes can be placed in the trash.
Solvent-based products require special handling.  These items include turpentine, mineral spirits, spot removers, some metal and furniture cleaners and any cleaner labeled flammable fall into this category.  Do not flush them down the toilet, pour into a storm drain, dump into a ditch or place in the trash.
Check manufacturer's labels for instructions, or contact your local municipality for information.
If you store them for later use or proper disposal, then keep them in well-ventilated areas, out of reach of children or pets.  Keep them in their original container, dry and well-sealed.
Hazardous-material disposal centers are available for drop-off of potentially toxic items, such as old batteries, gasoline, motor oil, solvents, pesticides, drain cleaners, etc.  Check for drop off times.
Many people today are striving to go "green" in their home cleaning products and this industry is growing rapidly.  The use of green products reduces environmental impacts and potential exposure of toxic materials to your family.  At the same time, we use such products only on request.  Frankly, they don't clean as well as traditional products, but we are happy to accommodate the clients who want them.
For more information, contact Kim Barnett at 602-504-1047, or email Cathy@AZMaidsofHonor.com.  And please visit our site at www.AZMaidsofHonor.com.