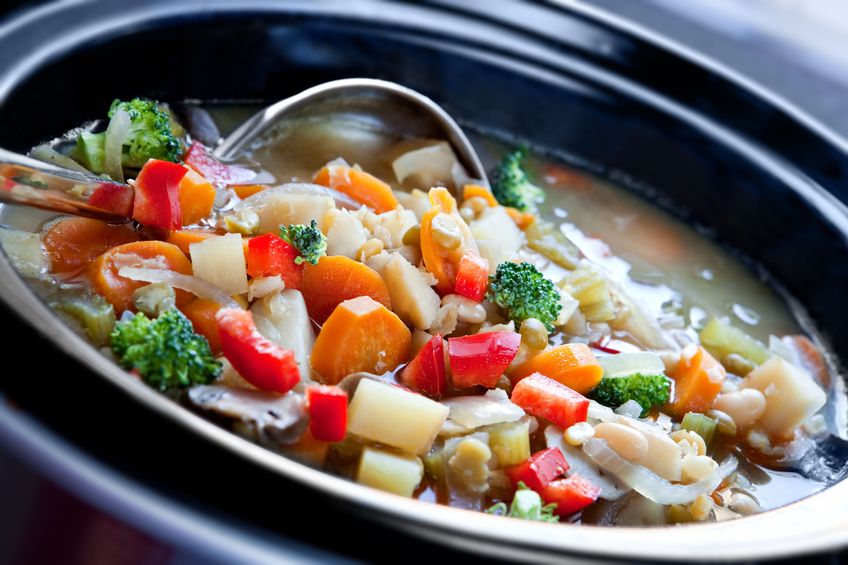 Along with the holidays comes company. Hosting guests doesn't have to be stressful for the host. View our tips below for easy prep meals for company.
Grilling
Grilling is a great option. It's fairly easy and fast and keeps the mess to a minimum. A little time for marinading or seasoning while you prep a side dish or two will give meat and fish extra flavor. Using tinfoil or a grilling pan plus some non-stick cooking spray for easy cooking and cleaning helps keep this method no fuss.
Crock pot
If you have a half day advance notice that company is headed your way, break out the crock pot. You can't get much easier than chopping a few veggies and adding meat if you like, plus some seasonings. Add the lid and forget about it for a few hours. You can turn out a great chili, comforting soup and other dishes with minimal time and effort.
Additional Tips
Keep some common food items on hand so you can throw together easy dishes and soups. Items like carrots, potatoes, celery, onion, bell peppers, zucchini and frozen meat or fish will give you some fresh options to work with in a pinch without making a special trip to the store.
If you do have enough notice to hit the store, selecting pre-cut veggies or salad mixes cuts down on prep time at home.
It's also a good idea to keep a few things on hand to make a quick appetizer. A couple cheeses, some grapes, crackers and olives or similar make it quick and easy to make a cheese board. Consider adding a small jar of honey, or a fun compote such as fig, to add an extra special element to cheeses like goat cheese.
Keep some fun and festive paper plates and napkins, as well as disposable silverware in the pantry for easy serving and clean up.
These tips should help you keep the holiday entertaining under control so you can enjoy your guests. As always, if you need help getting your home clean for the holidays, request an estimate today.