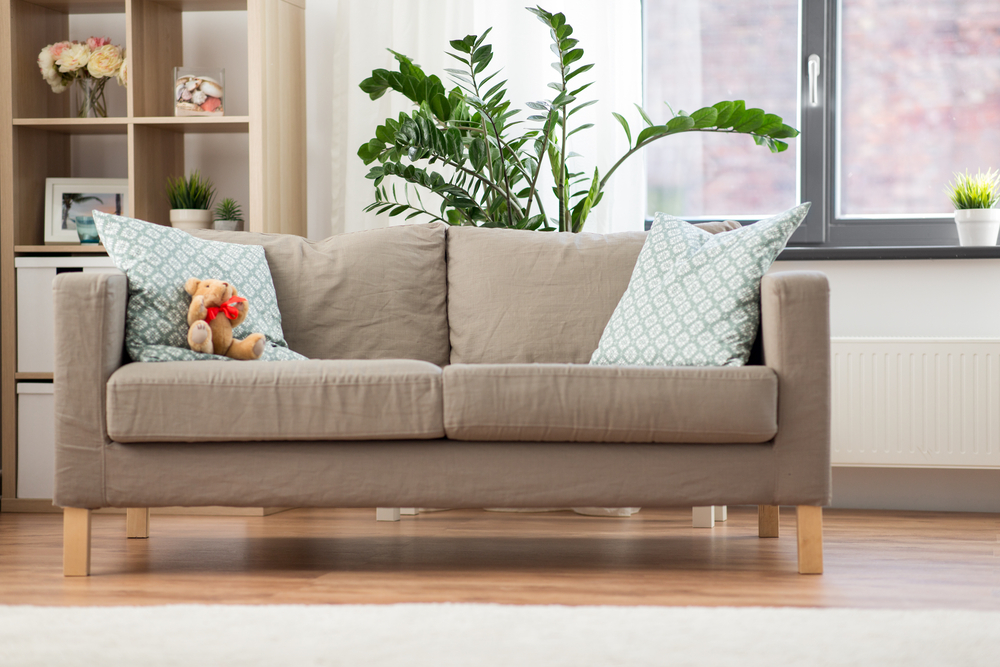 Is it possible to go from chaotic to clean when it comes to your home? These home organization tips will help.
A tidy home seems like a pipe dream for some people. With kids and families and guests and pets and busy schedules, it seems like the chaos might just be a permanent fixture. But if you're not ready to throw in the towel and accept the mess, but you're also not available to manage it all day, every day, we can help. What you need are some tips to help you organize your home in a way that will also help keep it tidy. Take a look.
Tip #1: Always Make Your Bed First
This seems so simple, so basic, how can it help? It helps by starting your day off on the right foot. When you get up and make your bed, you set the tone for a tidy day. Plus, it makes your bedroom look pulled together, which in turn makes you feel more together. If you dread making the bed, try simplifying. Reduce the number of throw pillows, skip the top sheet, or choose one big comforter that hangs down over all sides of your bed to hide the sheets so you can skip the tucking.
Tip #2: Declutter
Decluttering sounds so trendy, but it's a great way to make it easier to keep a tidy house. The more stuff you have, the more cleaning you have to do. Decluttering your whole house can take time, but if you commit to ten minutes of clutter reduction every day, you'll see a big difference in a few short weeks.
Tip #3: Clean as You Go
This one isn't always as easy as it sounds, especially if you have kids or a busy schedule. Sometimes you want to just leave the dishes in the sink and walk out the door. But then you have to deal with them later after a long day. Instead, try creating easy habits to clean as you go:
Do your dishes as you use them.
Take off your clothes in the closet where they're easy to hang up or drop in the hamper.
Put your coat on the hook or in the closet as soon as you take it off.
Put the magazine or book back on the shelf when you're done reading it for the day.
This is a great one to get the kids involved—show them how to pick up their toys when they're done with them; you can even start a rewards chart for good habits like hanging up backpacks and putting away lunch boxes right after school.
Tip #4: Keep Cleaning Supplies Close at Hand
If your sink cleaner is right under your kitchen sink, it's easy to spray and wipe at the end of each day. It's pretty great to walk into your kitchen greeted by a shiny, clean sink every morning. If the cleaning supplies are in another room or a closet, it's significantly less likely you'll do a quick clean. The same goes for the bathroom. Keep a supply of cleaning products and rags in each one, so it's easy to freshen it up without having to hunt for toilet bowl cleaner and shower spray.
Tip #5: Have Your House Cleaned Regularly
One of the best investments you can make is hiring a cleaning company. Whether weekly cleaning is what you need or a once-a-month deep clean, having your home professionally cleaned can make a huge difference in how you feel about keeping it tidy and organized. It will simplify the process and allow you to focus on other things.
Keeping your home organized and tidy can make you feel in control and help you live in a peaceful space. Regular cleaning is equally important. If your schedule is full and your life is busy, don't spend another minute worrying about when you'll clean your house. Focus on your family and let the professionals at Maids of Honor make your home sparkle. Contact their team online today for a free estimate and to book your first cleaning.