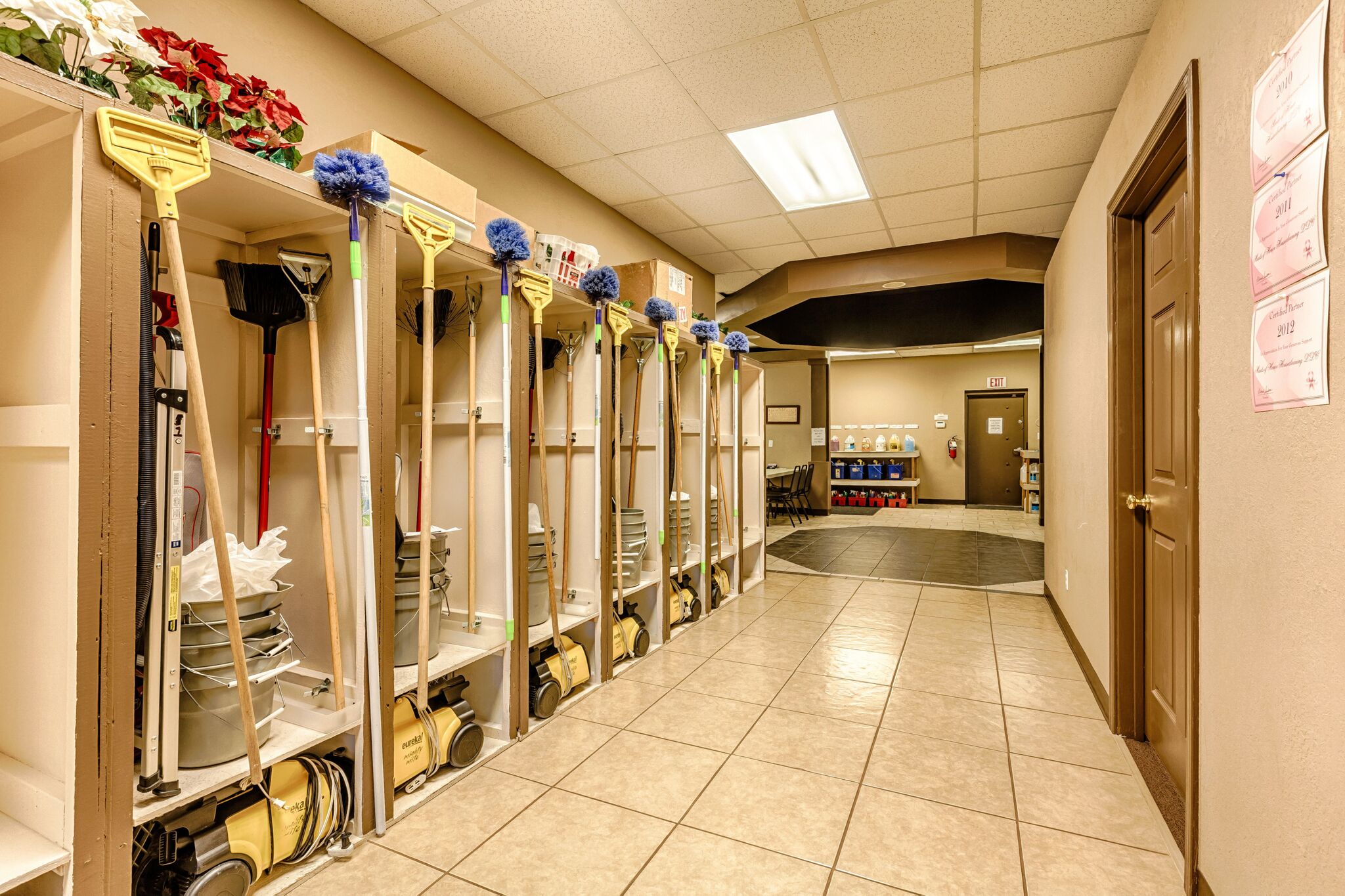 Since we normally provide services to our clients at their location, not many of our valued customers get to see our office space and how we operate internally.
We thought we'd share a few 360 videos around our office so you can take a tour of AZ Maids of Honor. You'll notice we provide well organized equipment for our cleaning staff as well as a kitchen and locker facilities for staff convenience and comfort.
Hold your mouse down and move it around to view different directions. You may also zoom in or out using the plus and minus buttons in the lower right. 
Additional photos of our office space can be seen in the gallery below. 
You may click on an image to view larger and then use the arrow to the right to scroll through the images as a slide show. 
[siteorigin_widget class="WP_Widget_Media_Gallery"][/siteorigin_widget]