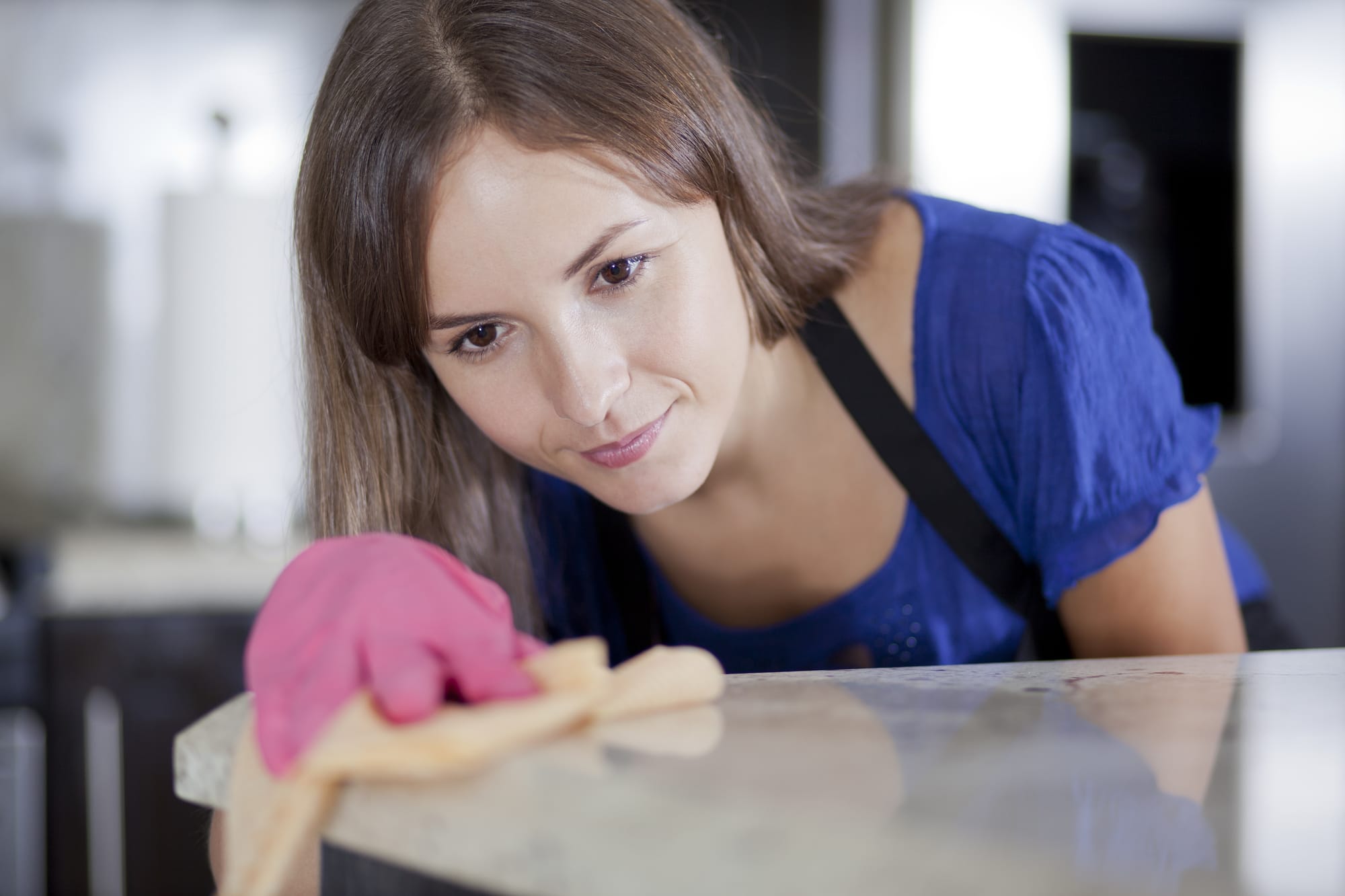 So you're in the market for a house cleaner and you're not quite sure what to look for? Here are the dos and don'ts of hiring a house cleaner.
DO get recommendations
Don't be afraid to ask around. Getting a referral or recommendation is one of the best ways to find a house cleaner. Nothing speaks tells you more about the work ethic, reliability and trustworthiness of a house cleaner than a personal recommendation. For someone who will be in your home, taking the extra time to find the right match will always be worth it.
DON'T forget to check for bonding, insurance and worker's compensation
You may not think that house cleaners will have insurance but many professional cleaning services carry liability insurance, bonds and worker's compensation. This is to protect you in case something valuable gets damaged or goes missing during the cleaning service, or if the house cleaner gets injured on the job. While a properly insured house cleaning service may cost more than others, potentially being liable if something goes wrong is a risk no one wants to take on.
DO interview your house cleaner
Interviewing your house cleaner may seem strange but at the end of the day, this person will be in your home when you may not be there. They may even have access to your house keys and/or alarm codes. If you are using a house cleaning service, understand how the organization hires and vets their cleaners. Are background or criminal checks done? Are reference checks done? Will the same cleaner be coming to your home, or will it be a rotating roster of cleaners? Gaining an understanding of who is coming into your home is important in ensuring your personal security.
DON'T forget to tidy up
It may seem silly to tidy up prior to your house cleaner coming over, as you are using the service to clean your home. However, cleaning and tidying are two very different things. House cleaners will not declutter or put away your things – that is not their job. Your house cleaner is there to clean and they will not be able to effectively vacuum the floors or wipe down surfaces if your belongings are spread out everywhere. Make sure those areas are clear and easily accessible by your cleaner. And if you have any valuables or fragile items, your best bet is to tuck those away.
DO set realistic expectations
Setting out realistic expectations in advance for what tasks you would like done during the cleaning service is critical. Have frank conversations with your house cleaner so both parties know what needs to be done. Be explicit in what you are looking for, while understanding that cleaning takes time and if you want it done right, make sure there is enough time allocated. Once these expectations are set, make sure that it is all reflected in a contract.
Working full-time while managing a household and keeping up with your kids can be overwhelming. But no one said you can't ask for help. Using these tips to hire the right house cleaner can improve your quality of life and allow you to spend more quality time with those you love. If you are interested in a free estimate from a highly rated, trustworthy housecleaning service, contact us at Maids of Honor today.