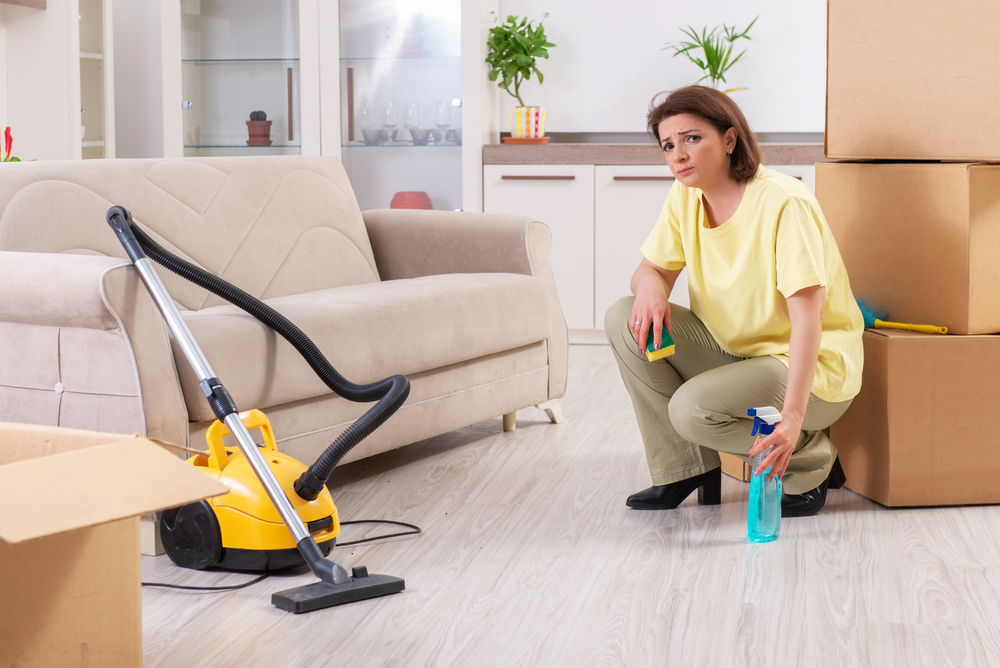 Do you need move-in or move-out cleaning services? Find out what you can expect from the trusted local cleaning pros at Maids of Honor.
If you are planning a residential move, scheduling professional cleaning services from a reputable company will make the experience far easier. With so many tasks to complete, the moving process can be overwhelming. Not only do you need to worry about packing and moving your belongings, but you also must consider the cleanliness of the space you are leaving behind and the new home too. 
Importance of Move-Out Cleaning
As a renter, you need to do what is necessary to ensure you get the deposit back from the landlord or property manager. Dingy carpet, a dirty kitchen, or an unsanitary bathroom will not help you to reach that goal. Your landlord expects the space to be as clean as it was when you moved in, which may require some effort.
Or perhaps you are a homeowner who needs to get your house ready to show to potential buyers. Home shoppers will be less likely to consider your property if it is not clean. A dirty home is an immediate turn-off you can't afford.
In either of these situations, you need professional move-out cleaning services to achieve your goals. With the right team on the job, you can feel good about the space you are leaving behind, knowing you've done everything possible to make it look spotless. Plus, it can save you tremendous time and hassle. Rather than handling all the cleaning yourself, you can let the pros get the job done in less time.
Benefits of Move-In Cleaning
Whereas move-out cleaning services enable you to leave your former home in top condition, move-in cleaning will help you to get started on the right foot in your new space. No one wants to move all of their belongings into an apartment or home that is covered with other people's dirt and grime. You need a truly clean slate.
Reliable move-in cleaning services will make sure you enter a fresh, well-sanitized space that welcomes you instead of repulses you. Look for a professional cleaning company that ensures your 100% satisfaction and has a good reputation in the area for the best results. Don't be afraid to ask them for references and inquire about their move-in cleaning checklists. 
The right company for the job will handle everything from floors and bathrooms to kitchens and deep cleaning services. You need to feel confident this is a company that will help you to make the house a home from Day One.
Maids of Honor Is a Trusted Provider for Move-Out or Move-In Cleaning Services
To make your moving process as smooth and hassle-free as possible, connect with our professional team at Maids of Honor. We are the Phoenix area's top cleaning service and have earned a reputation for cleaning excellence and friendly customer service. We have state-of-the-art tools, equipment, and cleaning solutions. Plus, our highly trained staff adheres to a strict cleaning checklist to ensure we cover all the bases.
Schedule your move-out or move-in cleaning services today by connecting with the Maids of Honor team online now.