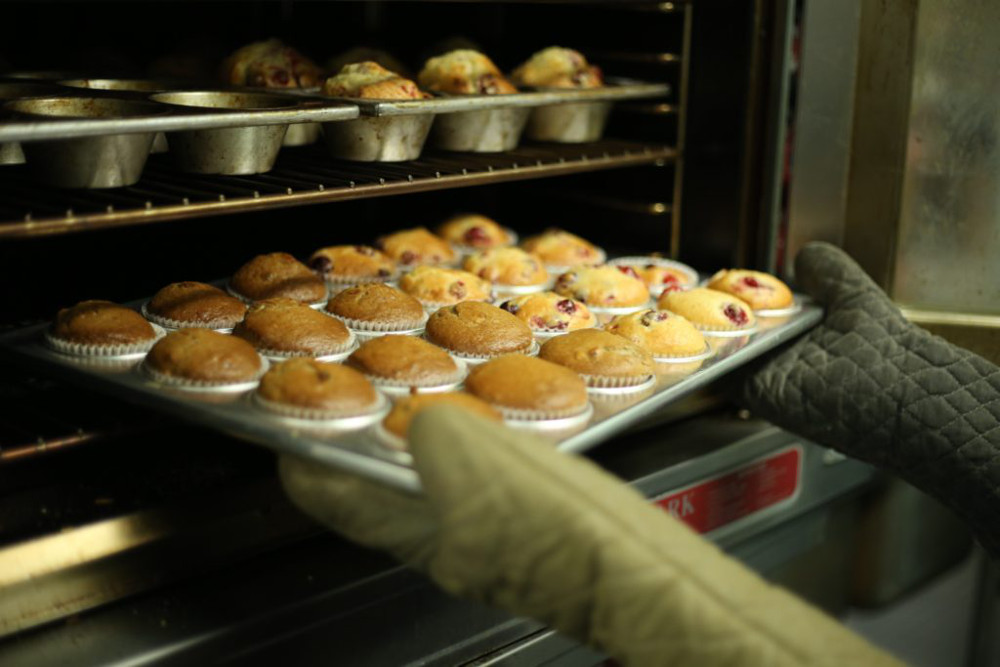 Do self cleaning ovens clean thoroughly?
Many ovens today are self-cleaning, but if yours isn't, check to see if your appliance manufacturer cautions against using cleaning "non-approved" products first. Some do and might void the warranty if you encounter a problem after using other products for cleaning your oven.
Although an oven may be a "self-cleaning" oven, you will still have residue and may need to hand clean your oven periodically.  The self cleaning term can be misleading too, because there will always be some manual cleaning involved.
What's more, the function is by no means intended to replace a hands-on cleaning routine. We recommend that you use the manufacturer's approved cleaning solution, or contact a cleaning professional to properly clean your "self-cleaning" oven according to the manufacturer's requirements to avoid any warranty issues.
The self-clean function does do most of the heavy lifting for you and is convenient.  It works by blasting either high heat or steam throughout the oven interior to release hardened food remains. This saves the time and effort of getting on your knees and scouring stubborn build-up with a scrubber. It also does away with the need for pricey, chemical-laden commercial cleaners.
To get started, simply start a self-clean cycle and allow it to work; then, when the cycle is complete, use a water-dampened rag to manually remove loosened debris from the oven's smooth, heat-resistant enamel coating. If the oven has been neglected for a while, it may take more than one cleaning to do the job. 
Always remember to try and clean the oven when you are able to be home to monitor any smoke issues, as well as open the windows and turn on fans to allow for proper ventilation. The built up reside in the oven can create quite a bit of smoke and fumes if not ventilated properly.
If you need help getting your house sparkling clean, request an estimate today.