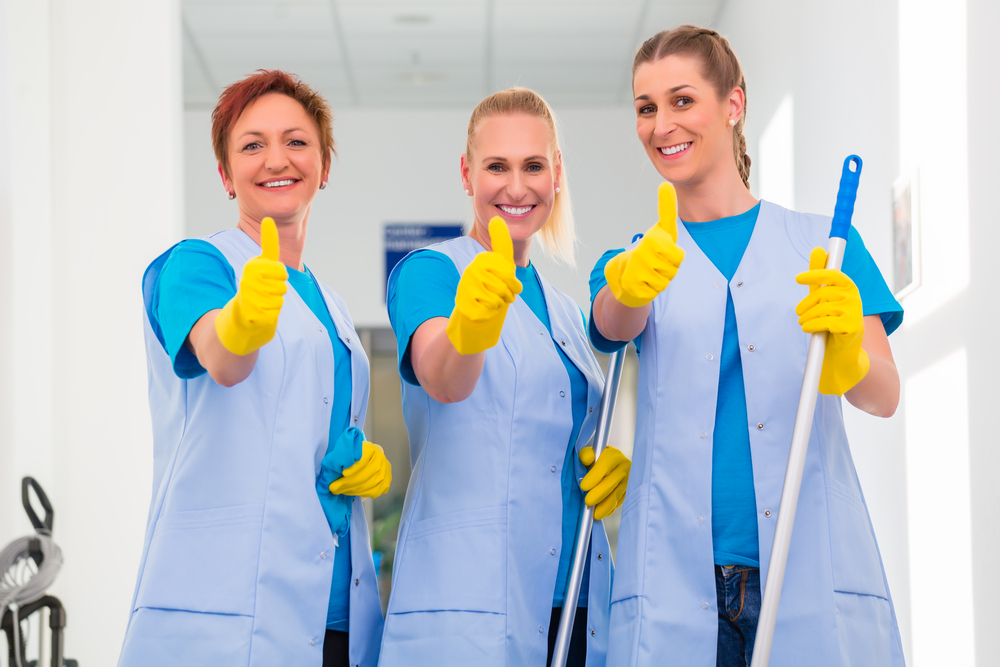 Wondering what sets Maids of Honor apart from the rest? Learn why our clean team is the right crew for your job.
While there may be a lot of cleaning services in the Phoenix area, Maids of Honor has emerged as a trusted provider for superior residential cleaning services. Few things are as frustrating as hiring a professional cleaning service only to be disappointed by the results. When you choose the Maids of Honor team, you'll join our long list of satisfied clients who know they can't afford to trust their home with anyone else. 
The Maids of Honor Difference
What makes Maids of Honor so special? We offer more than just your typical house cleaning. We make every room in your home spotless and well-sanitized, so you can enjoy the cleanest, safest environment possible for your family.
Our staff is well-trained and has the best tools and cleaning solutions for the job. We also have specific checklists for each cleaning service we provide, which means we cover all the bases to leave you with a home that is clean from floor to ceiling. We are only satisfied with a job well done when you are!
You may have found that some cleaning companies will impress you the first time or two, but then the results for the following visits leave you less than happy. At Maids of Honor, we keep our clients consistently pleased with our services because we adhere to strict checklists each and every time we come to your home. We divide our cleaning tasks into General Cleaning and Spring Cleaning, and we perform the tasks on a rotation, going from room to room each visit.
As our client, you also have the freedom and flexibility to customize our cleaning tasks to meet your unique needs. We go the extra mile to ensure you have the specific cleaning services you desire for your residential space.
What to Expect from Maids of Honor
The value-added services our team provides are too numerous to list one-by-one here, but you can always check out our website to get the full list of cleaning services for kitchens, bathrooms, and other rooms in your home.
Some highlights include:
Cleaning stovetops, drip pans, and hoods in kitchens
Sanitizing sinks, faucets, showers, tubs, and toilets in bathrooms
Dusting wall hangings, pictures, vents, window sills, furniture, and any item gathering dust throughout the home
Wiping down light fixtures, baseboards, and woodwork
Spot cleaning
Vacuuming and mopping floors
Cleaning hard to reach places like the bottom refrigerator grill, knick-knacks, ceiling fans, and blinds
You can let us know if you have special cleaning needs, and we will do our best to tackle the task. We bring all of our own state-of-the-art tools and equipment so you can expect a higher level of clean. Furthermore, we have a streamlined system in place to get your home in tip-top shape in less time.
Schedule Expert Home Cleaning Services with Maids of Honor Today
If you are ready to experience a better, more efficient, and thorough residential cleaning service in the Phoenix area, it's time to connect with Maids of Honor today. Call 602.504.1047 or contact us online now to schedule services.